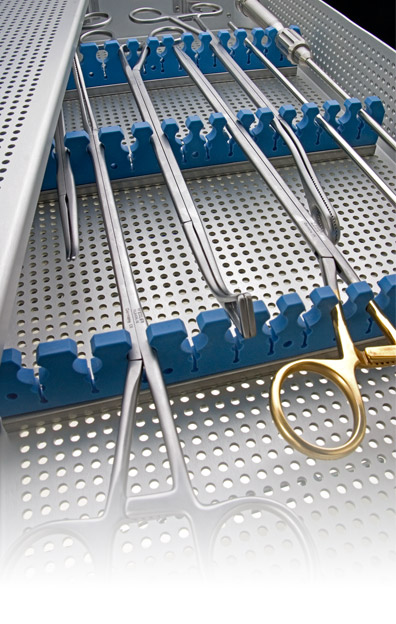 ABOUT WEXLER
Wexler Surgical is proud to offer the highest quality specialty surgical instrumentation and products for Cardiovascular, Vascular, Micro, Thoracic, Neuro and Ophthalmic surgeries.
Our industry experience allows us to offer these quality products at competitive pricing while still providing the best customer service. In addition to our wide variety of instruments, we also offer metal and plastic instrument trays and products for instrument care.
Wexler Surgical additionally provides an array of services that include: instrument customization, instrument repair, cross referencing, 30 day trials on our instruments and fantastic customer service which ranks among the top in the industry.
Our Process
Rapid medical advancements, new surgical procedures, and cutting-edge technology are constantly changing the way surgeons care for patients. At Wexler Surgical, we strive to bring you the most innovative and highest-quality specialty products available worldwide.

Wexler Surgical works with respected surgeons throughout the world to perfect the functionality and feel of all of our instruments and to develop new surgical products that improve a patient's quality of care.

In an age of automated mass production, there is still no substitute for the skilled craftsmen who make our instruments. Every product we carry must pass an extensive inspection for quality, functionality, strength, and durability. Ensuring that every instrument you receive from us has consistent high quality, time after time. Please note that instrument designs may change without prior notice. Since our high quality instruments are handcrafted, there may be slight variations in instrument patterns. Measurements in descriptions may also be rounded for consistency.
History
Founded in 1991 by Mr. Grinshtein, MicroSurgical Laboratories focused on titanium hand-held surgical products. As business grew, it became apparent that the company needed a sales and marketing division. In 1999, the Wexler Surgical division was created to do just that. Based in Houston, Texas, Wexler Surgical, markets, and sells its line of specialty surgical products throughout the world.

Since its inception, Wexler has continued to expand its product offering and venture into cutting edge product development to aid in the quickly changing medical/surgical field.

In June of 2000, MicroSurgical and Wexler obtained a CE mark on all Class 1 devices. In response, Wexler established a European Distributor Network based in The Netherlands that specializes in marketing surgical supplies throughout Europe.

Today, Wexler Surgical offers over 3,000 products and our customers can be found in over 40 countries worldwide.