VATS Viper Forceps- Innovation Brought to Life
---
"Viper Forceps (Node Grasping Forceps) provide a secure grasp of lymph nodes, during lymph nodes dissection. Secure grasp of all kind of tissues like pleura, pericardium, diaphragm. The curved jaw improves visualization during VATS Procedures. Exclusive ratchet design allows tips to touch before the instrument locks. May be used as a dissector during VATS procedures". - Gustavo Bondulich, MD
Introducing a new multi-purpose Video Assisted Thoracic Surgery (VATS) instrument designed in collaboration with Gustavo Bondulich MD.
Wexler's Viper forceps join our suite of high precision VATS surgical instruments and are named for the shape of the tip (jaws) and its unique grasp. The exclusive ratchet design allows the tips to touch before the instrument locks, and the curved jaw improves visualization during Uniport VATS procedures. Manufactured with surgical grade stainless steel, the Viper forceps are 14" in total length with a working length of 9.5".
The Viper forceps may be used as a grasper during Uniport-VATS and Multiport-VATS procedures such as Lymphadenectomy or lymph node dissection. As a dissector, the Viper forceps can manipulate a variety of tissue including pleura, pericardium, and diaphragm.
Wexler VATS instruments enhance thoracic surgery with innovative design, using the finest materials, and consistent excellence in craftsmanship. For precision and innovation, Wexler is your trusted source for high quality surgical instruments.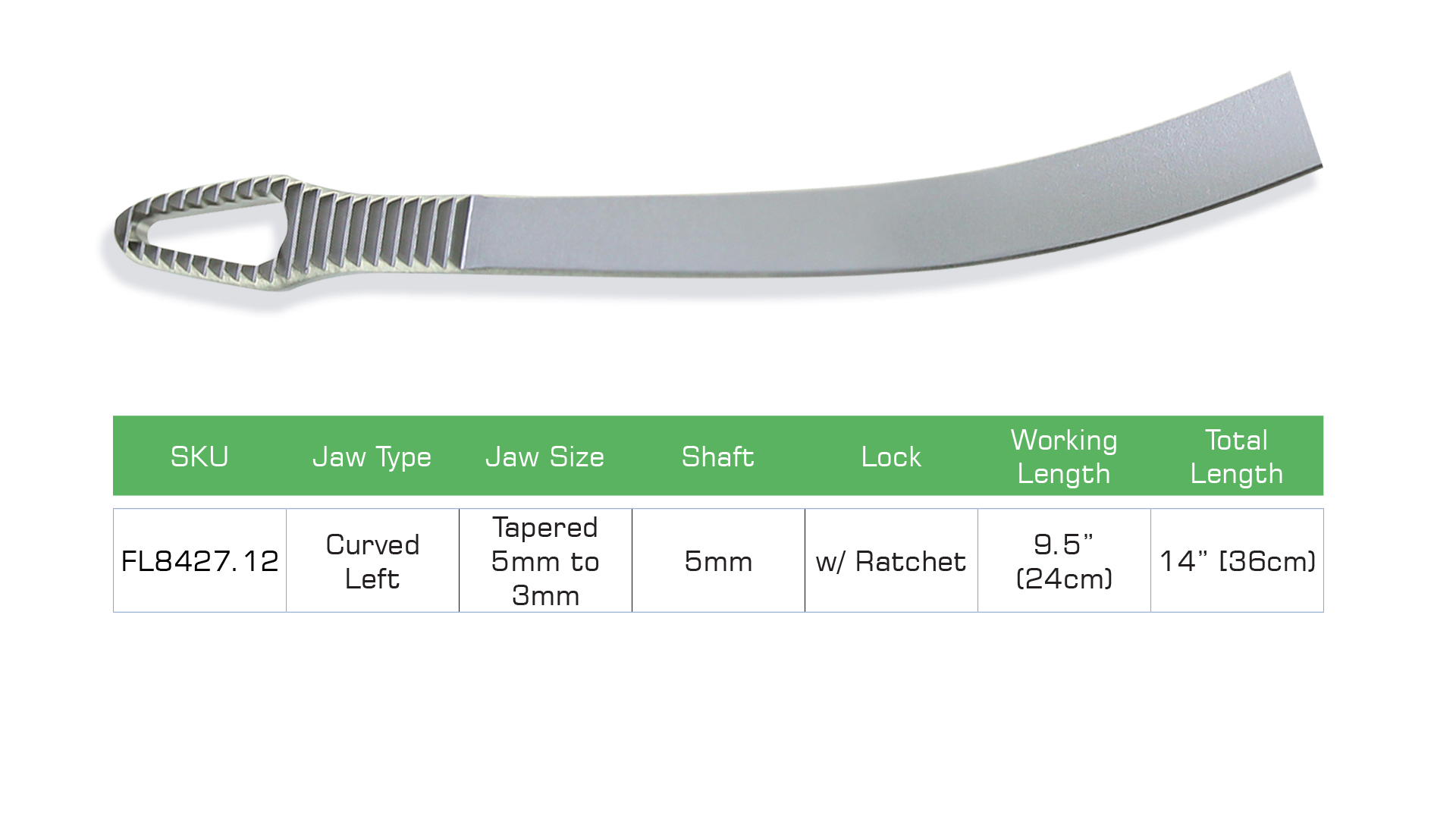 Features:
• Provide a secure grasp of lymph nodes during lymph nodes dissection
• May be used as a dissector during VATS procedures
• The curved jaw improves visualization during VATS procedures
• Exclusive ratchet design allows tips to touch before the instrument locks
• Designed in collaboration with Gustavo Bondulich, MD
For questions and orders please contact us at:
Wexler Surgical
11333 Chimney Rock Road
Suite 110
Houston, TX 77035
(713) 723-6900
www.wexlersurgical.com
sales@wexlersurgical.com