Wexler Surgical's MICS User Guide
---
Wexler Surgical has developed a complete line of instruments and products for Minimally Invasive Cardiac Surgery (MICS). Our products have been manufactured by skilled instrument craftsmen, using only the highest quality materials. Every effort is made to manufacture the finest quality surgical instruments at exact specifications.
Wexler Surgical's MICS instruments were created with a tubular-shaft structural design, inside which the controlling mechanisms are housed.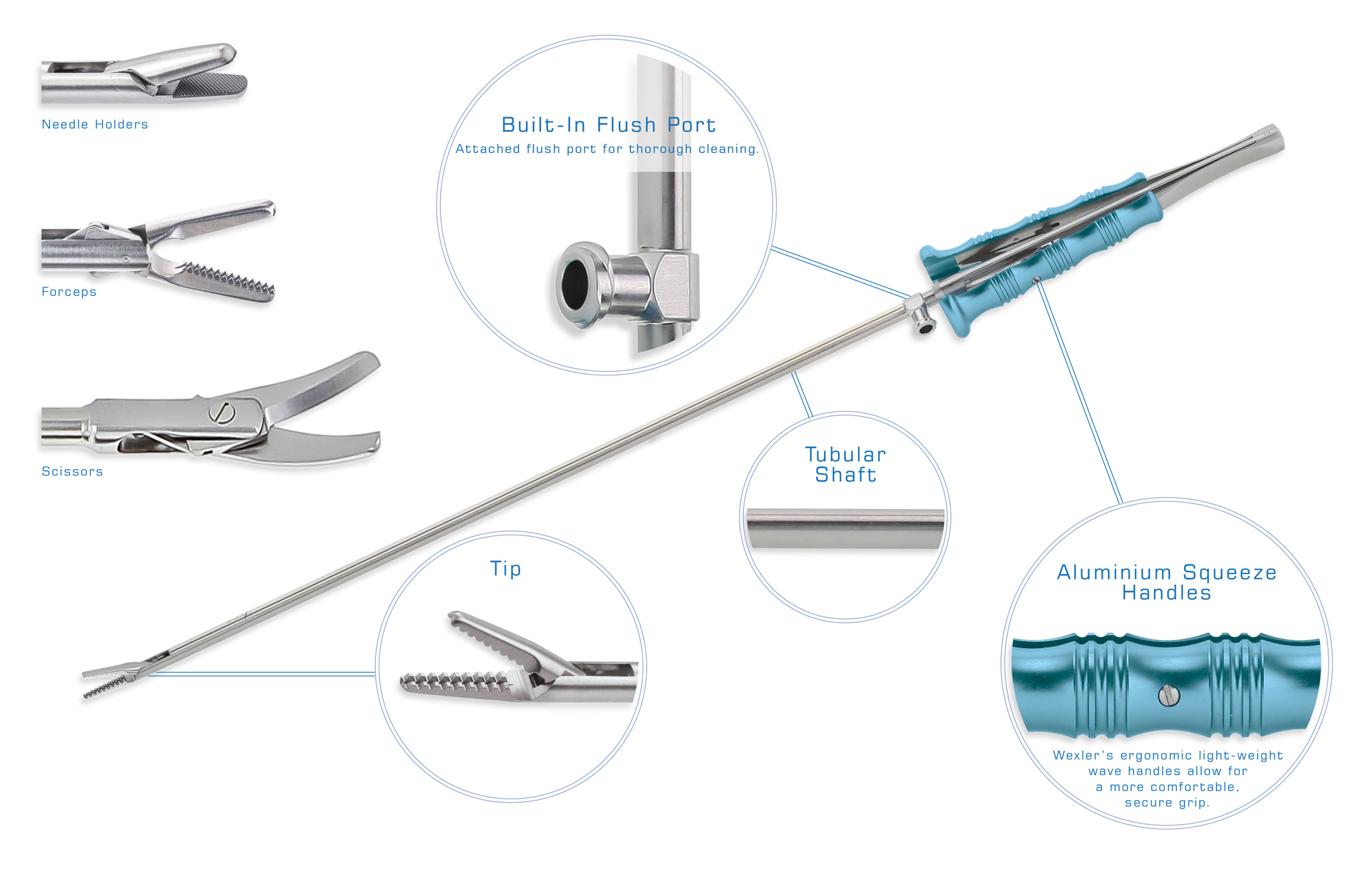 These mechanisms are operated by squeezing Wexler's exclusive Blue Wave handles. Our unique handle design offers an ergonomic, light-weight feel that allows a more comfortable, secure grip. We added a Built-In Flush-Port feature to simplify instrument cleaning and maintenance.
Our MICS instruments have a large variety of single and double-action tips for cutting, dissection, grasping, biopsy and suturing.
- MICS Needle Holders with curved and straight jaws
- MICS Scissors with delicate and heavy blades
- MICS DeBakey, Resano, Biopsy, and specialty forceps
- MICS Clip Appliers for use with small or medium ligation clips
- Thoracoscopic Knot Tier/Pushers for easy suturing
- MICS/VATS Hybrid Instruments, combining our MICS handles with VATS style tips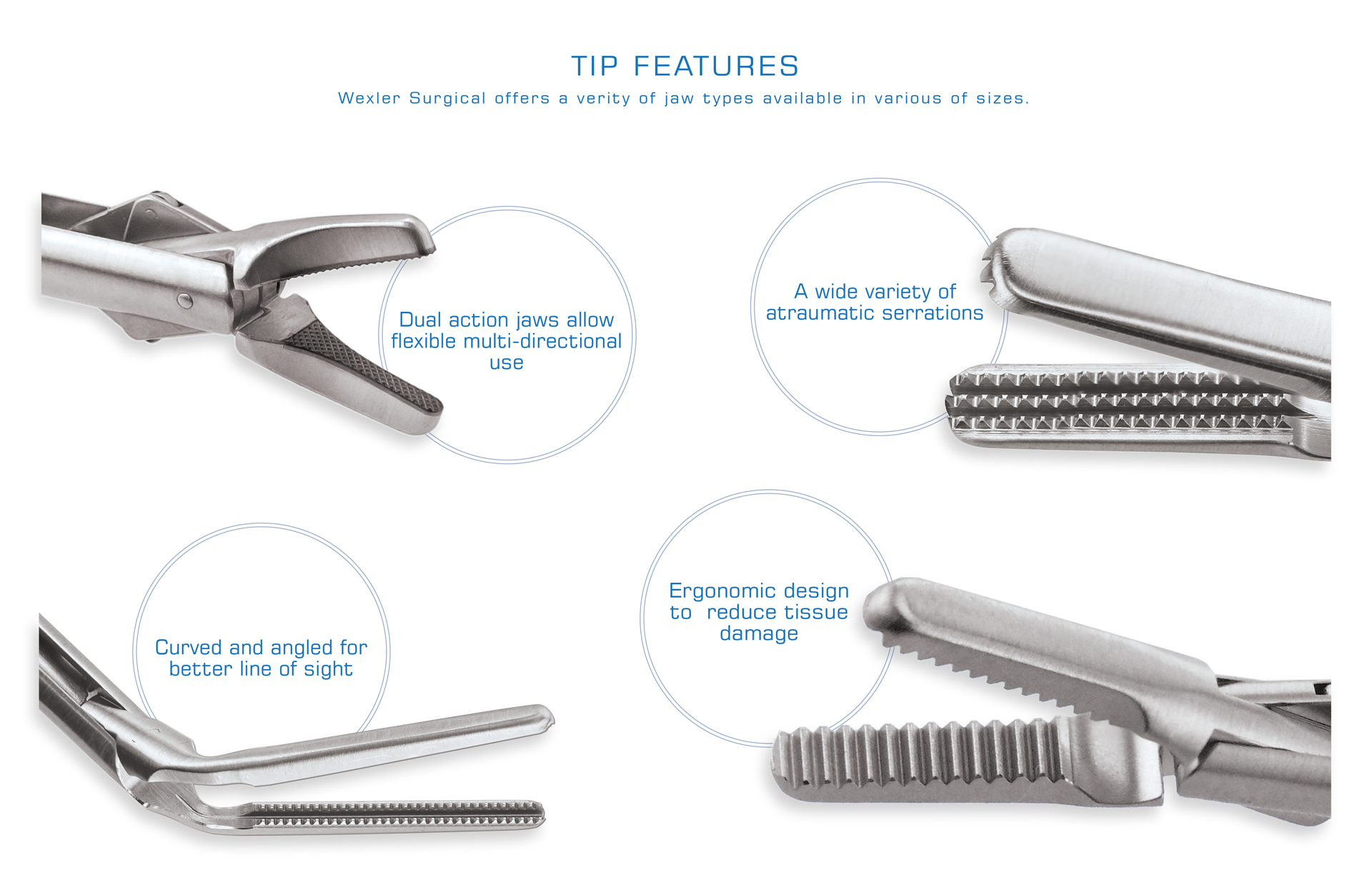 Wexler Surgical's MICS Instruments were created with ergonomically designed tips to reduce tissue damage to surrounding tissue during procedures. Wexler offers a large selection of jaw shapes to improve your MIS experience, including straight, curved, angled tips. Our MIS instruments also come in multiple lengths for different Minimally Invasive Surgery applications, such as aortic valve replacement, aortic valve repair (AVR), mitral valve repair (MVR), and Extra-Long for your special cases.
Wexler Surgical MICS Needle Holders collection has many tip choices for an ultimate suturing experience – tapered, straight, curved, delicate, and heavy. Our MIS Needle Holders are also available with Tungsten Carbide coating or Tungsten Carbide inserts to improve the needle grip.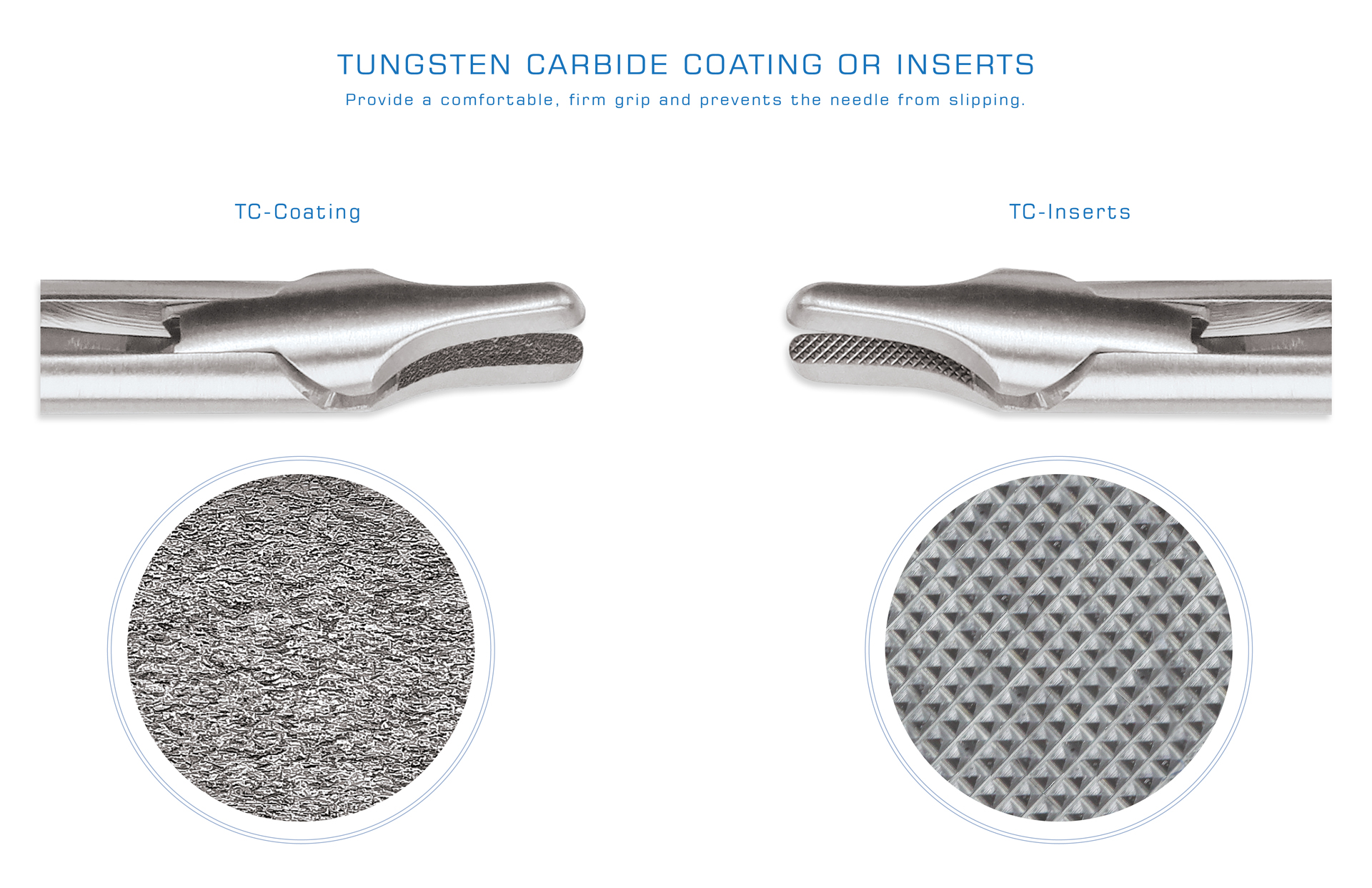 Please note that instrument designs may change without prior notice. Since our high-quality instruments are handcrafted, there may be slight variations in instrument patterns.
For questions and orders please contact us at:
Wexler Surgical
11333 Chimney Rock Road
Suite 110
Houston, TX 77035
(713) 723-6900
www.wexlersurgical.com
sales@wexlersurgical.com